Welcome to the The Ottoman Wiki!
Establishment Osman (Kurulus Osman) is a turkish television series by Mehmet Bozdag. It is based on the life of Osman Ghazi, the founder of the Ottoman Empire. Osman I is well known for reuniting the RUM sultanate and having numerous successful military campaigns against the Byzantine Empire. He is the son of Ertugrul Ghazi, and a brave bey who dedicates his life to his religion; Islam. Here you can find out all you need to know about Osman and other characters featuring in the TV series.
Season 1:
The season starts as a sequel to the previous series of Dirilis Ertugrul. The story starts several years after, where Osman is shown a 20 year old young warrior living in the Kayi Trgovernedh is now governed (temporary) by his uncle Dundar Bey who acts as a proxy for Osman's father Ertugrul Bey.
.
Season 2:
Almost 2 years after the events of season 1, now Kayi tribe has been propsperous for some time thanks to Osman's struggles. However there are certain issues that follow with the arrival of sucessful Byzantine commander Aya Nikola.
BROWSE
CHARACTERS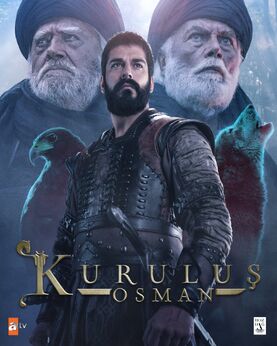 Help build the Establishment Osman wiki:
Want to be a part of our community? Click below!
Establishment: Osman - Full Soundtrack
The SoundCloud server for Fandom is currently disabled. Until SoundCloud returns, you can listen to audio via YouTube.


Staff:

RetinaRays01
founded this wiki in June, 2020. They are a huge fan of the Kurulus Osman series and they're very passionate about this wiki. They have a particular interest in art. Here is an illustration by RetinaRays01:
SevindikNesiboglu2008
joined this wiki in November, 2020. Ever since they joined, they have been working their absolute best to keep this wiki alive. They have written four books and they are currently ranked no.1 on the wiki for all of their great efforts. SevindikNesiboglu2008 is also a massive fan of the Turkish TV series, Kurulus Osman.
You're Important to us!
If you need help with anything, such as editing, please feel free to contact one of our administrators. If our admins can't assist you, please report your issue to Fandom.
If there is a user on this wiki you think deserves a mention on the main page, or a role in the wiki, please create a proposal post on the discussions board.
Thank you for visiting the Establishment: Osman wiki!