The following events occurred in 1263: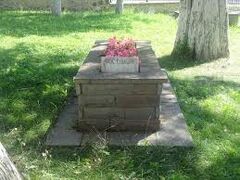 Events
[
]
Unknown dates
[
]
Aktimur Bey, who was the grandson of Ertuğrul gazi and the son of gunduz Bey.
Turkmen from the Oghuz tribes were settled in Northern Dobruja.
Aktimur Bey was a gourment official and a soldier in kayi army, and he was working with his uncle osman 1 (the founder of ottoman of dynasty) to make a new state for turks.
He was the first grandson of Ertuğrul Gazi and
First son of Gündüz Bey.
Brothers : Aydogdu bey
Cousins : Beyhoca bey, Suleyman bey, Allaedin pasha, orhan gazi, pazarli bey, Hamid bey and coban bey
Uncles : osman gazi, Saru yeti (administrator) savci beg
Aunts : bala hatun and kutlu melik hatun/anva sultan

Parents : Gunduz bey and aysha hatun
Grand parents : Ertugrul gazi and halima sultan
Great grand parents : Suleyman shah and hayme Ana
Births
[
]
Unknown dates
[
]
Aktimur Bey - Bey of Kayı Tribe, grandson of Ertuğrul Gazi, son of Gündüz Bey.
HIS BIRTH YEAR IS 1263.
January
[
]
22 January: İbn Teymiye - Islamic scholar and thinker
Deaths
[
]
HIS DEATH DATE IS UNKNOWN.
REASON OF HIS DEATH IS ALSO UNKNOWN.